Follow Us:


Use of Website Material:


Duplication of text, photos, or any other content on this website is prohibited without permission of SSFD. If you have questions, please contact our webmaster.
Web Counters
Website Visitors
Since
March 14, 2008

Visitors Today
Jan 22, 2017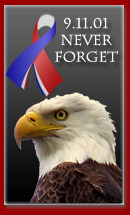 National Weather Service Alerts for Westchester County, NY
Over Seventy-Five Years of Service ~ Est. 1938
Multi-Vehicle MVA

Chief Avery Scott, January 10

This morning, South Salem firefighters were dispatched to a 4 car Motor Vehicle Accident (MVA) on Rt. 35 in the area of Adams Hill Rd. While responding, the location was updated to Rt. 35 in the area of Boutonville Rd. Firefighters checked on all the occupants and the vehicles and reported only 1 minor injury. Rt. 35 was shut down for the duration of the incident and traffic was diverted around Spring St.... (Full Story & Photos)



Group Photo

Second Annual SSFD Christmas Tree Cutting

Lieutenant Mike Davison, December 04

On Sunday December 04, 2016 members of the South Salem Fire Department and their families took part in our second annual Christmas tree cutting trip. This years trip was to Jones Family Farm in Shelton, CT where we were able to walk into the tree fields to locate and cut down our own evergreens for the Christmas holiday. After gathering our trees members enjoyed some hot chocolate and home made apple pie. A great time was had by all that attended and we look forward to next years trip. On behalf of the South Salem Fire Department, please have asafe and happy holiday season.... (Full Story & Photos)


Saturday Evening Fire

Chief Avery Scott, October 30

At 6:46pm, Saturday evening, South Salem, along with automatic aid from Croton Falls FD, was dispatched to a residence on Chapel Ct. for a reported chimney fire. Car 2453 arrived on scene and immediately requested the assignment for a structure fire (10-75), which brought in additional mutual aid units. Car 2451 arrived on scene, reported a 60x50, two story, wood frame, with fire showing from the chimney box and assumed "Chapel Ct. Command". Engine 167 and Ladder 67 arrived almost simultaniously with the engine crew quickly stretching a line up into the attic and the ladder going to the chimney. ... (Full Story & Photos)


Budget Hearing

Secretary Neal Blum, October 03

BUDGET HEARING

ANNUAL BUDGET MEETING
OF THE SOUTH SALEM FIRE DISTRICT
OCTOBER 18, 2016

PLEASE TAKE NOTICE that pursuant to Section 181 of the Town Law of the State of New York, as amended, the public hearing to discuss the contents of the 2017 Budget of the South Salem Fire District will take place on Tuesday, October 18, 2016 at 7:00 PM at the South Salem Fire House located on Route 35, South Salem, New York. A copy of this Notice of Hearing will be posted on the signboard and the Town's website maintained by the Town of Lewisboro.

A copy of the proposed budget will be on file with the Lewisboro ... (Full Story)





Back to Back MVA's on Tuesday Morning

Chief Avery Scott, September 13

Right before 7am, this morning, South Salem firefighters were alerted to an MVA at the intersection of Spring Street and Rt. 35. Car 2451 arrived on scene first and reported that the FD was not needed. The call turned out to be a good intent.
Minutes after clearing South Salem was dispatched to a four car MVA on Rt. 35 in the area of the firehouse. Units arrived on scene and confirmed the four car MVA with multiple injuries. Firefighters stabilized the vehicles and assisted LVAC and the Westchester Medics. Engine 167 and Utility 79 shut down Rt. 35 at both ends of Spring Street South. Units were ... (Full Story & Photos)

Your feedback is important to us! Feel free to sign the guestbook.