Follow Us:


Use of Website Material:


Duplication of text, photos, or any other content on this website is prohibited without permission of SSFD. If you have questions, please contact our webmaster.
Web Counters
Website Visitors
Since
March 14, 2008

Visitors Today
Aug 23, 2017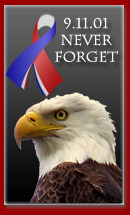 Extrication with Vista on Rt. 123

News Staff, June 12

Just after 3:30 this afternoon, Rescue 21 was dual dispatched with the Vista Fire Department for a reported rollover with possible extrication on Rt. 123 in the area of Mill River Road. Car 2451 was the first unit on scene and confirmed a single vehicle rollover, into a pole, with one trapped. Crews from Vista E143 and R21 worked together to stabilize the vehicle and extricate the victim. The victim was then placed into the care of Vista EMT's and the Westchester Medics and transported to the hospital. Rt. 123 was closed from Rt. 35 to Mill River Road for the duration of the call.... (Full Story & Photos)


Second Rollover on Route 35

Chief Avery Scott, May 31

South Salem firefighters were once again out on Route 35 for a rolled over vehicle. Just after 9:30pm, on Tuesday, May 30th, firefighters were dispatched to a reported rolled over vehicle that was smoking, in the area of the firehouse. Car 2451 arrived on scene and advised that a single vehicle was on its side, smoking, with the lone occupant out and being evaluated by the Westchester EMS Medic. All Rescue 21 and Engine 166 had to do was to pull out of the firehouse and they were on scene. Rescue 21 crew secured the vehicle and stemmed the flow of fluids, while the crew from Engine 166 stood ... (Full Story & Photos)


Rollover on Route 35

Chief Avery Scott, May 31

Just after 3pm on Sunday, May 29th, South Salem firefighters were dispatched to a reported rollover with extrication on Route 35 near the Shell station. As units were responding, the Westchester EMS (WEMS) medic who was first on scene, reported that all the occupants had removed themselves from the vehicle, or self extricated safely. Car 2451 was the first arriving fire unit and updated the location as west of the Shell station, on the hill adjacent to the Meadows and that a single vehicle had rolled over the guardrail.

While Route 35 was shut down and traffic diverted through Mark Mead Rd., ... (Full Story & Photos)



SSFD Chiefs and local officials recognizing Waldie Gullen for his 75 years of service.

Inspection Dinner 2017

Firefighter Mike Harris, April 26

This past month was the annual period of members rolling up their sleeves, taking everything out of the trucks, cleaning every square inch, putting everything back in the trucks and getting ready for the white glove inspection. The last four Monday night drills, and many other hours in between, were devoted to making all the apparatus and firehouse look the best it can be. This wasn't just a time for cleaning, but a time to carefully go over all elements of the trucks in order to ensure everything is in top working order. And this is all to get ready for the Annual Inspection Dinner.

The many ... (Full Story & Photos)


Passing of Life Member Martin Donohue

President Peter Ciacci, February 24

It is with deep regret that the South Salem Fire Department has learned of the passing of Life Member Martin "Marty" Donohue on February 23, 2017, at his residence in Rhode Island. Marty was the quintessential American volunteer fireman. Never one to engage in disagreements or Department politics, Marty was content just to be a part of the organization and was always happy to help out with his smoking pipe in hand. Marty was a dedicated member responding to emergencies, participating in work details, serving as Captain of Engine Company 2 & 3, and serving many, many years as the Department's Vice ... (Full Story)




Your feedback is important to us! Feel free to sign the guestbook.