Follow Us:


Use of Website Material:


Duplication of text, photos, or any other content on this website is prohibited without permission of SSFD. If you have questions, please contact our webmaster.
Web Counters
Website Visitors
Since
March 14, 2008

Visitors Today
May 28, 2016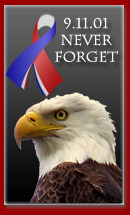 National Weather Service Alerts for Westchester County, NY
Over Seventy-Five Years of Service ~ Est. 1938
2016 Inspection and Installation Dinner

Firefighter Mike Harris, April 26

Earlier this month, the Inspection Dinner was held at the firehouse recognizing and celebrating member's achievements during the past year. In the weeks leading up to the big night, members spent a few drill nights and their own time cleaning their assigned truck and making sure the firehouse was looking its best to impress the officers and judges. Members then donned their full dress uniform and were ready for a great night.

Awards are given to members who respond to the most calls, to the truck that was the cleanest by their crew, and to the firefighter of the year, among others. Also recognized ... (Full Story)






Once the vehicle is stabilized, Firefighters assist the EMT's in getting the driver out of the car

Tuesday Morning MVA

Firefighter Mike Harris, February 24

Just before noon on Tuesday, February 16th, South Salem firefighters were dispatched to a motor vehicle accident in the area of the Pound Ridge Reservation. Due to a conflict on the location, the Pound Ridge Fire Department was also dispatched. The accident involved two vehicles, with one winding up on an embankment, close to rolling over. Pound Ridge FD Rescue-22 continued in and assisted with the stabilization of the vehicle. The vehicle was stabilized, the patient was removed and treated by the WEMS paramedic and Lewisboro Volunteer Ambulance Corps. Thanks to the cooperation of our neighboring ... (Full Story & Photos)


First Annual Christmas Tree Cutting Outing

Lieutenant Mike Davison, December 06

On Sunday,December 6th, members of the South Salem Fire Department took place in our first annual Christmas tree cutting at Maple Row Farm in Easton Connecticut. Members had fun walking the farm looking for the perfect tree and then were able to cut their favorite tree down, tag them and throw them on the tractors for the long ride down the hill to the cars. Sunday was a nice warm day in December to get out and enjoy some time with friends and family. Even though one tree might have gotten lost it was a fun day had by all that were involved. Special thanks to Firefighter Mark Melnychuk and his ... (Full Story & Photos)


PUBLIC NOTICE

South Salem Fire District, October 20

PUBLIC NOTICE


NOTICE is hereby given that on October 13, 2015; the Board of Fire Commissioners of the South Salem Fire District adopted the following resolution:

WHEREAS, on October 22, 1962, this Board duly passed a resolution establishing a capital reserve fund for the purchase of equipment, and
WHEREAS, said capital reserve fund is now in an amount of approximately $808,573.00; and
WHEREAS, this Board is desirous of purchasing a 1500 GPM Custom Pumper Truck at a cost of approximately $700,000.00 and of using a portion of said capital reserve fund for payment therefore; and
WHEREAS, said ... (Full Story)





South Salem Fire Department 2015 Open House

South Salem FD, September 29

Saturday October 10th 11:00 AM - 3:00 PM

Come meet the members of the South Salem Volunteer Fire Department! There will be lots to see and do including fire apparatus tours and live demonstrations along with a fire truck bounce house and a fire safety trailer. The New York State Police will be on hand with their Bloodhound K-9 Team and also to install and inspect your child seats. The Lewisboro Volunteer Ambulance Corps will also be present to do your blood pressure screenings and there will. This year's open house will also feature a face painter to adorn your children's faces. In addition, ... (Full Story & Photos)



SSFD 2015 Open House Flyer

Your feedback is important to us! Feel free to sign the guestbook.