Follow Us:


Use of Website Material:


Duplication of text, photos, or any other content on this website is prohibited without permission of SSFD. If you have questions, please contact our webmaster.
Web Counters
Website Visitors
Since
March 14, 2008

Visitors Today
May 30, 2015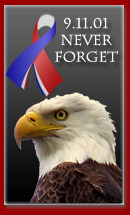 Over Seventy-Five Years of Service ~ Est. 1938
Public Notice: Meeting Notice

Fire District , April 20

MEETING NOTICE
SOUTH SALEM FIRE DISTRICT

In compliance with the Open Meeting Law requiring notification of the date, time and place of all public meeting of local governments, for publication in the community's interest; this is to advise that the Board of Fire Commissioners of the South Salem Fire District, South Salem, New York, will meet as follows:

PLEASE TAKE NOTICE that the Board of Fire Commissioners of the South Salem Fire District, South Salem, New York, will hold its Regular Meeting and Executive Sessions of the Regular Meetings for the purpose of officially transacting business at ... (Full Story)





Public Notice: 1999 Chevrolet Suburban and Miscellaneous Small Equipment Items

Fire District , April 20

Legal Notice:

Item(s) for Sale
The South Salem Fire District is accepting separate bids for sale of:
1999 Chevrolet Suburban
Miscellaneous small equipment items

The South Salem Fire District is accepting bids for the sale of one (1) used 1999 Chevrolet Suburban Utility Vehicle. All bidders must submit their firm bid quotation in writing. All bids must be received by 7:00 PM EST – Tuesday, May 12, 2015. Bid offerings received in a format, or upon a form other than the specified form will be considered for rejection. The South Salem Fire District reserves the right to accept, or reject any ... (Full Story)





Public Notice: Bay Painting Project

Fire District, April 20

Notice: Dated April 14, 2015


NOTICE TO BIDDERS

Firehouse Bay Painting Project

South Salem Fire District, invites submission of bids for the
"Preparation & Painting of Firehouse Bays: Ceilings, Walls & interior side of Garage Doors,"
To be completed at the South Salem Fire House, 1190 Route 35, South Salem, New York. Bids for this project will be received until 7:00, May 12, 2015 at the regular meeting of the South Salem Board of Fire Commissioners, at which time they will be publicly read aloud.
Specifications and plans for the proposed project may be obtained from the South Salem Fire ... (Full Story)





Motor Vehicle Fire Old Oscaleta Rd

Chief Ian Llewellyn, March 13

On Wednesday, March 11th, at approximately 9:48 PM the South Salem Fire Department responded to a report of a motor vehicle fire next to a building at South Salem Auto Repair, 1 Old Oscaleta Rd South Salem, NY. After extinguishing the fire, the owner of the business was discovered deceased in the vehicle. The scene was then turned over to Lewisboro PD and New York State Police. Out of respect for the family and the continuing investigation, no further information or comments will be made by South Salem FD regarding this incident. Please direct any questions to the NYSP at (845) 677-7300. Thank ... (Full Story)





Ice/Cold Water Rescue Drill

Firefighter Mike Harris, January 20

This week's drill took advantage of the recent freezing temperatures for Members to practice ice rescues and safety on the ice this time of year. Members set up at the Lewisboro Town Park to create a mock scene of both an active and a passive victim in the water. Both the victim and the rescuers donned dry suits. Various rescue techniques were simulated, maintaining the skills of our firefighters.
If you are interested in taking part in drills like this and being a part of the Department, be sure to stop by any Monday night between 7 - 9 PM and ask for a Member of the Membership Committee, ... (Full Story & Photos)

Your feedback is important to us! Feel free to sign the guestbook.