Follow Us:



Use of Website Material:


Duplication of text, photos, or any other content on this website is prohibited without permission of SSFD. If you have questions, please contact our webmaster.
Web Counters
Website Visitors
Since
March 14, 2008

Visitors Today
Dec 21, 2014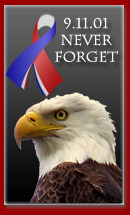 Over Seventy-Five Years of Service ~ Est. 1938
South Salem Fire District Election and Referendum Results

South Salem Fire District, December 10

Election and referendum results from Tuesday December 9, 2014.

Election - Fire Commissioner: 139 Mr. Ciacci/113 Mr. Defaber

Referendum - Municipal Lease Agreement: 112 For/139 Against

Further information may be obtained by contacting the District Secretary at (914) 763-3706. ... (Full Story)





LEGAL NOTICE - DRY HYDRANT INSTALLATION - BOWAY RD

Fire District, October 16

NOTICE TO BIDDERS

Dry Hydrant Installation, Emergency Pull-Off Construction

South Salem Fire District, invites submission of bids for installation of a "Dry Hydrant" and construction of an "Emergency Pull Off", to be located at the pond adjacent to 25 Boway Road, South Salem, New York. Bids for this contract will be received until 7:30, Monday, November 10, 2014 at the South Salem Fire House, at which time they will be publicly read aloud.

Specifications and plans for the proposed hydrant and pull-off may be obtained from the South Salem Fire District Property Manager by calling 763-3706 ... (Full Story)






Refreshment area

8th Annual Open House a Tremendous Success

Captain Matt Yorke, October 14

On Saturday, October 11th, the South Salem Fire Department held its 8th annual Open House from 11AM to 3PM. The event took place during National Fire Prevention Week and is meant to showcase to the community the fire department's apparatus and firehouse along with demonstrating the importance of fire prevention and safety. This year's theme was "Smoke Alarms Save Lives: Test Yours Every Month" since smoke alarms can make a life-saving difference in a fire, but they need to be working.

This year's open house allowed attendees to pick up a fire hose and spray water on a simulated fire. Children ... (Full Story & Photos)


Smoke Alarm Saves House and Family Dog

South Salem FD, July 20

Sunday evening July 20th South Salem FD was dispatched to a residential fire alarm in the Waccabuc area of town.

South Salem FD responded and began a standard investigation to determine the cause of the alarm. Residential fire alarms are common and investigations usually determine the cause of alarm not to be from a fire, however this would not be the case with this alarm. The homeowner, also being advised of the activation by the alarm company, quickly arrived and assisted the FD with gaining entry. An odor of smoke was detected and smoke was observed coming from under the basement door. ... (Full Story & Photos)



Fire Damaged Dehumidifier.


Hydrant Testing

South Salem FD, July 18

For the majority of the South Salem Fire District gaining access to a good water supply for fighting fires can sometimes be a challenge due to a lack of a municipal water system and hydrants. This is not the case within the Four Winds Hospital campus in Cross River.

Located within the South Salem Fire District is Four Winds Hospital, a provider of inpatient and outpatient mental health treatment services for children, adolescents and adults. Four Winds Hospital is composed of over 30 buildings of various sizes and age. Fortunately they are protected by a hydrant system and the South Salem ... (Full Story & Photos)

Your feedback is important to us! Feel free to sign the guestbook.